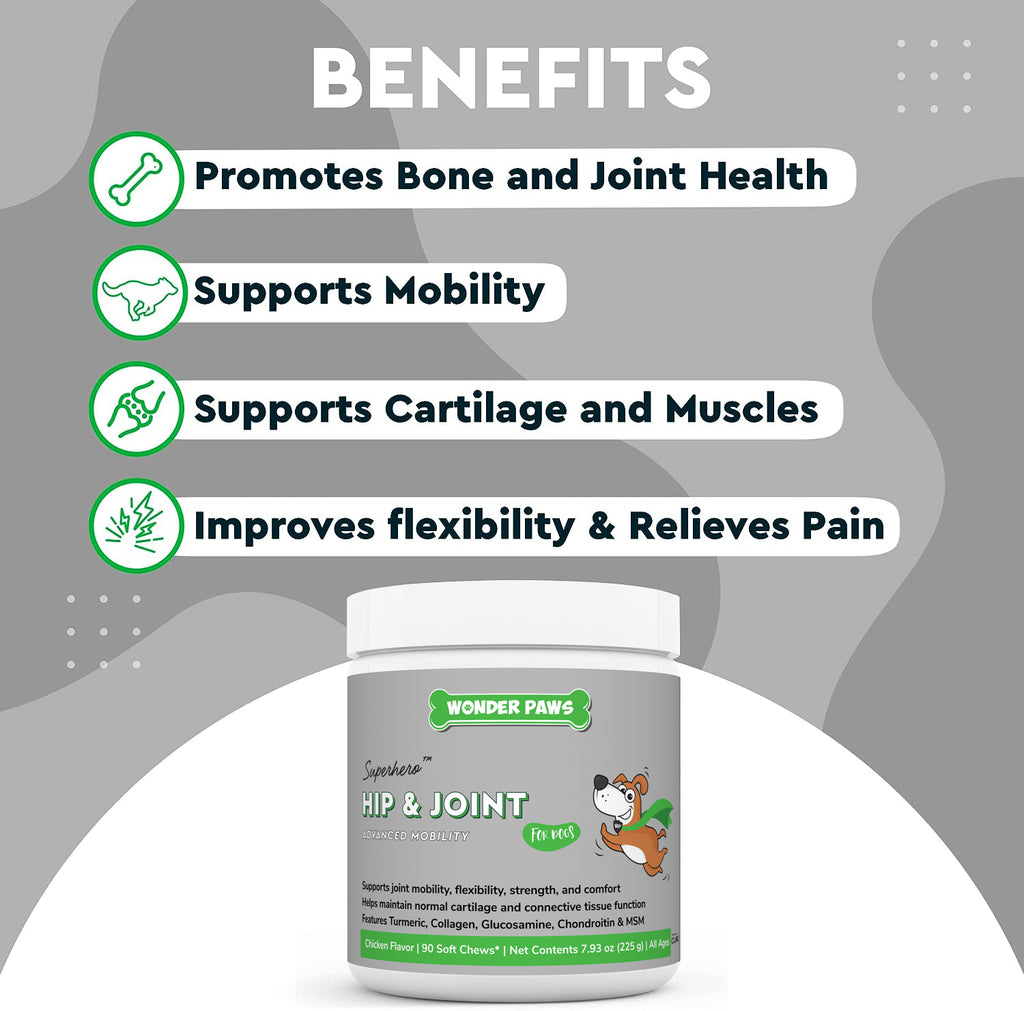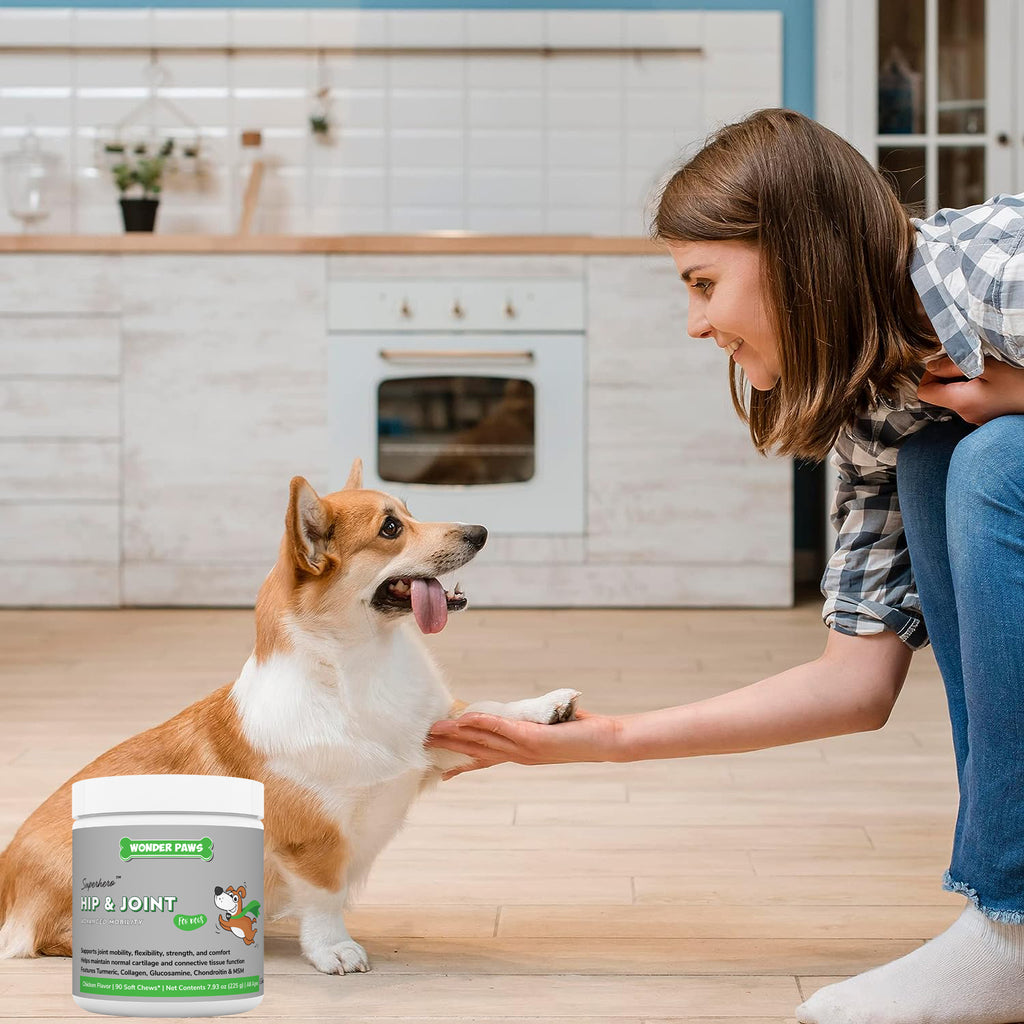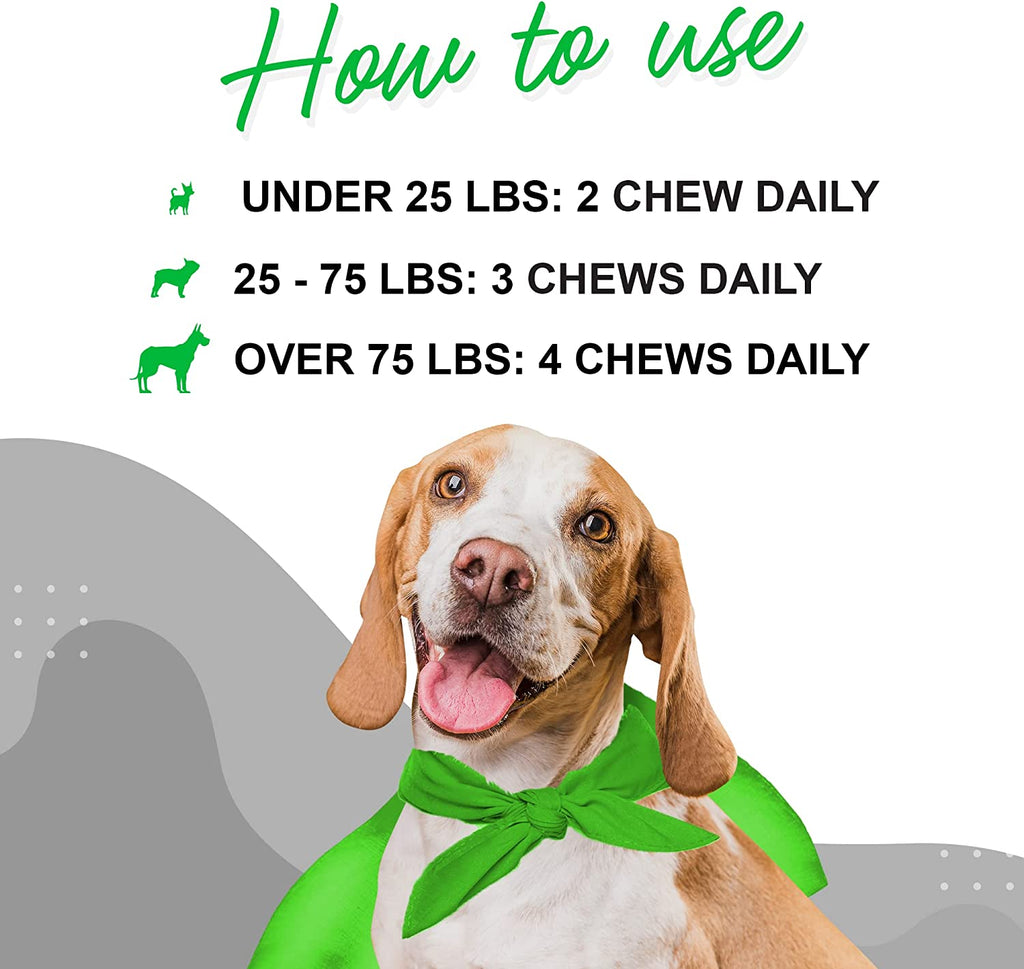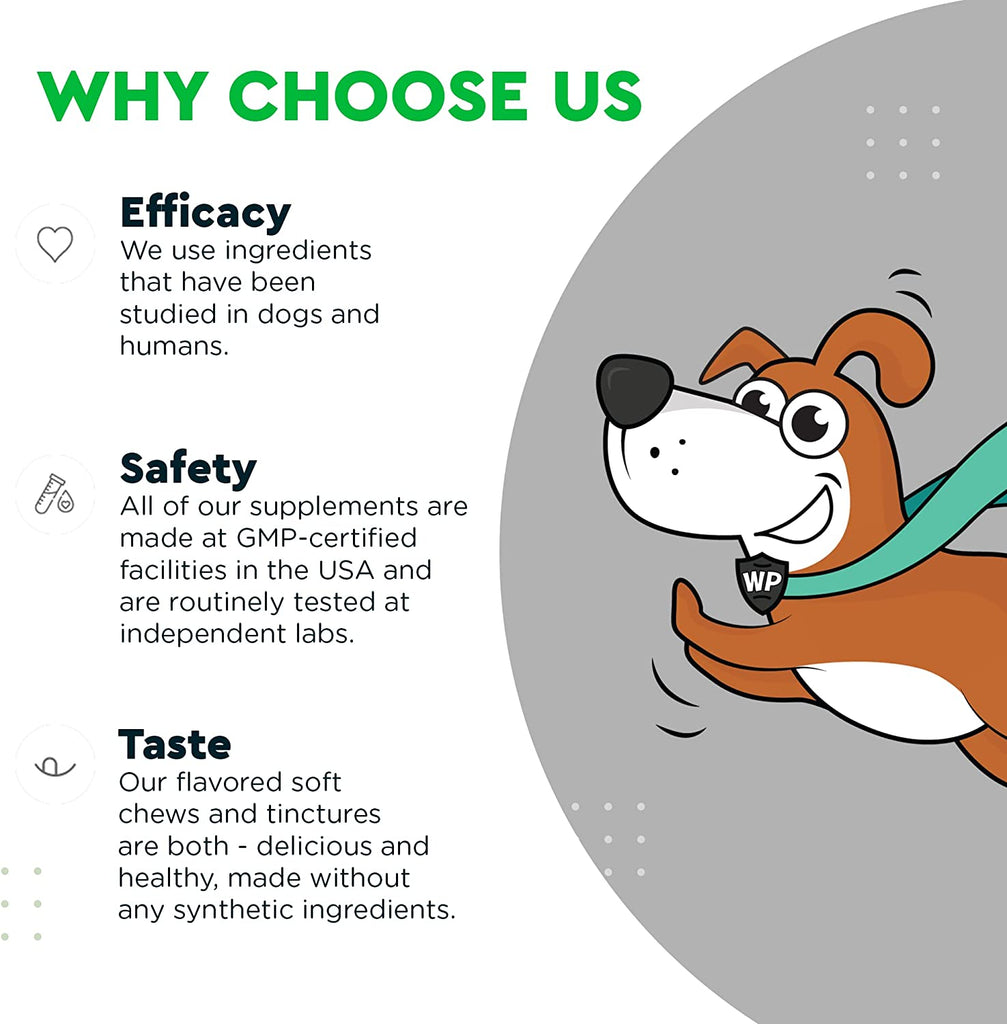 Free Shipping
Over $30

NASC
Certified

Made in the USA with
Global Ingredients

365 Day
Money-back Guarantee

Clinically Studied
Ingredients
Better Joints & Mobility!
Wonder Paws Hip & Joint Chews feature a powerful blend of vitamins, protein, and ingredients that support all aspects of mobility, strength, and joint support no matter the age, size, or breed of your pet. Keep the fun and comfort going with these beneficial and tasty treats!
Supports Healthy Hips, Joints & Mobility
We've combined powerful vitamin-rich ingredients and protein for high-quality mobility support and comfort for your dog. Our chews promote strength, joint mobility, and flexibility as well as maintenance of normal cartilage and connective tissue. Watch the fun times roll with Wonder Paws Hip & Joint supplement!
Features Glucosamine and Chondroitin
Our unique formula includes glucosamine, chondroitin, MSM, collagen, and turmeric for ultimate pet wellness benefits. These are well-known and clinically studied hip-supporting ingredients. When combined, this blend contributes to joint health, mobility, and strength for your dog. Keep your pup in tip-top shape!
Delicious and Nutritious
Not only do our Hip & Joint Chews support your dog's joints, connective tissue function, and help maintain normal cartilage, they also have a delicious natural chicken flavor your dog will love. No more hiding pills, tablets, liquids, drops, or powders in your dog's food. We use clean ingredients to improve your dog's health quality with a yummy taste that has earned two paws up!
Make The Fun Last!
✔️ Supports Hip & Joint Health

✔️ Promotes Joint Comfort and Mobility

✔️ Features Glucosamine, Chondroitin, Turmeric, Collagen & MSM

✔️ 365 Days Money-Back Satisfaction Guarantee
What's Inside
Glucosamine
Glucosamine is a natural substance in the joints' fluid to keep them lubricated
Chondroitin
Chondroitin is found in the cartilage, keeping the joints cushioned
Turmeric
Turmeric has shown promise for its ability to ease joint pain, stiffness, and inflammatory response
Collagen
Collagen is a protein that promotes healthy connective tissue, skin, tendon, bone, and cartilage
Wonder Paws powerful Hip & Joint Soft Chews provide support for small, medium, and large breed dogs. These Advanced Mobility Bites are a hip supplement for senior dogs and puppies alike! Based on your pet's weight, just 2-4 treats daily help maintain normal joint function and connective tissue support in a tasty and convenient bite-sized dog chew! Our Hip and Joint Supplement features glucosamine, chondroitin, MSM, collagen, and turmeric for ultimate pet wellness benefits. They contribute to dog joint health, and when combined, they help to keep your dog's mobility and strength in tip-top shape!
| | | |
| --- | --- | --- |
| | Under 25 LBS | 2 Chews Daily |
| | 26 to 75 LBS | 3 Chews Daily |
| | Over 75 LBS | 4 Chews Daily |
Results & Reviews
Customer Reviews
Excellent!
It was the first time I used this and it works really well. My dogs also love the flavor of this supplement, which makes it a lot easier to give it to them. I don't have to hide it in their food anymore ;-)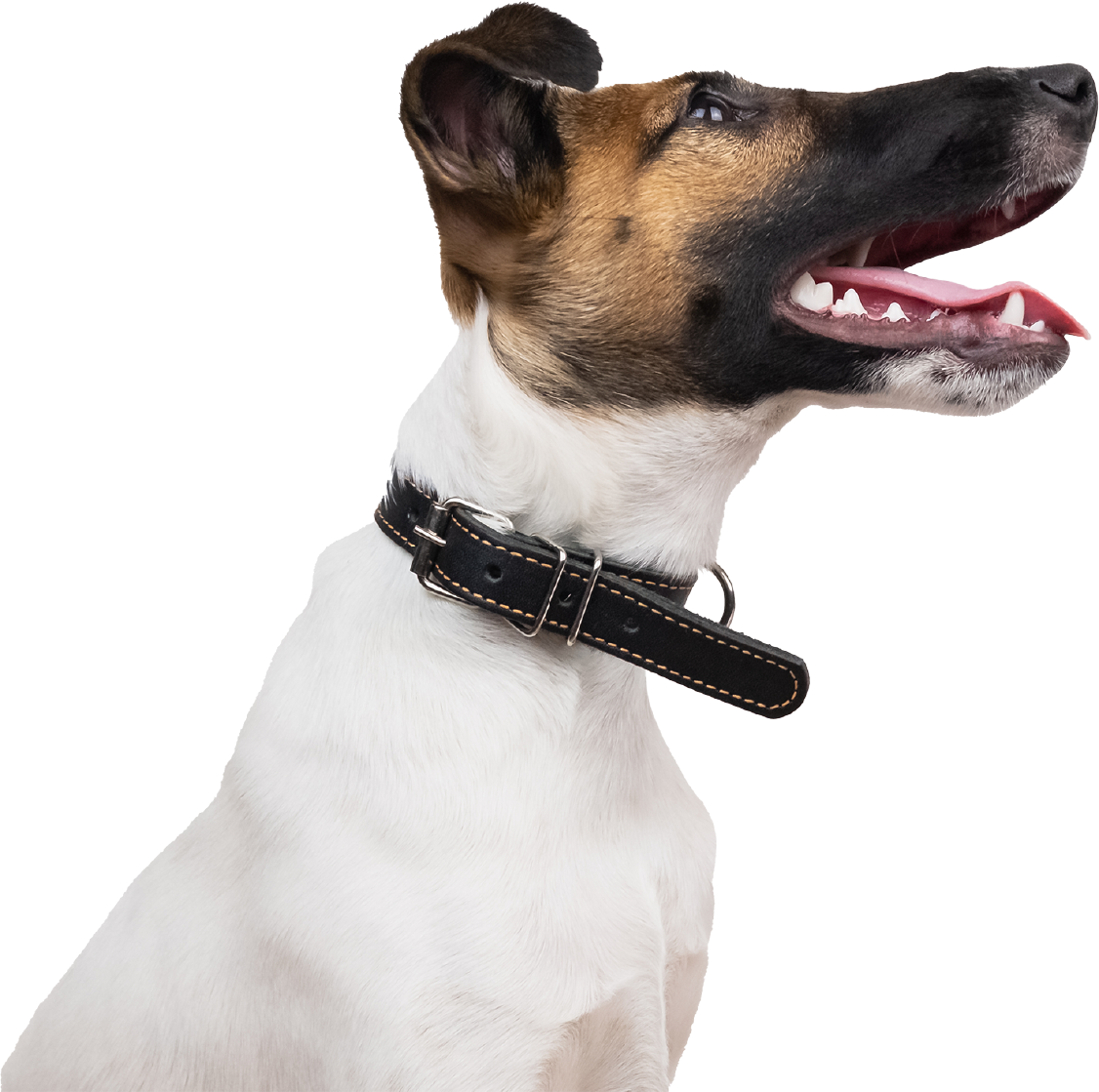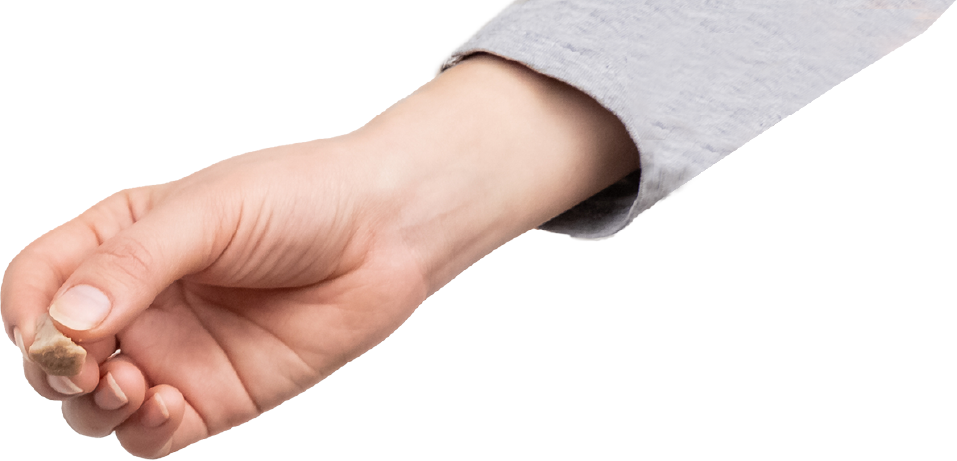 Ready for some health boosting powers?
Give your pet powerful mobility support with our delicious Hip and Joint Chews!
Add to Doggy Cart
Choose Your Healthy Superpower