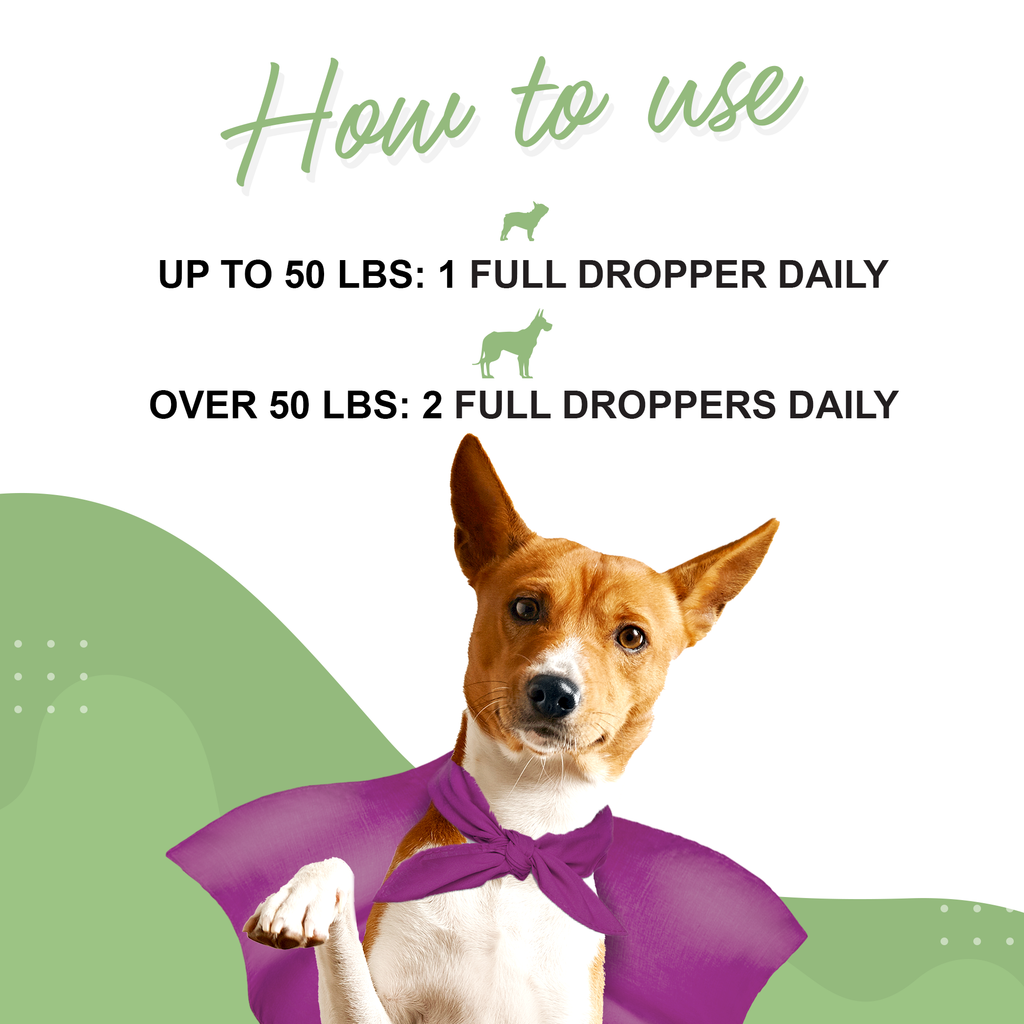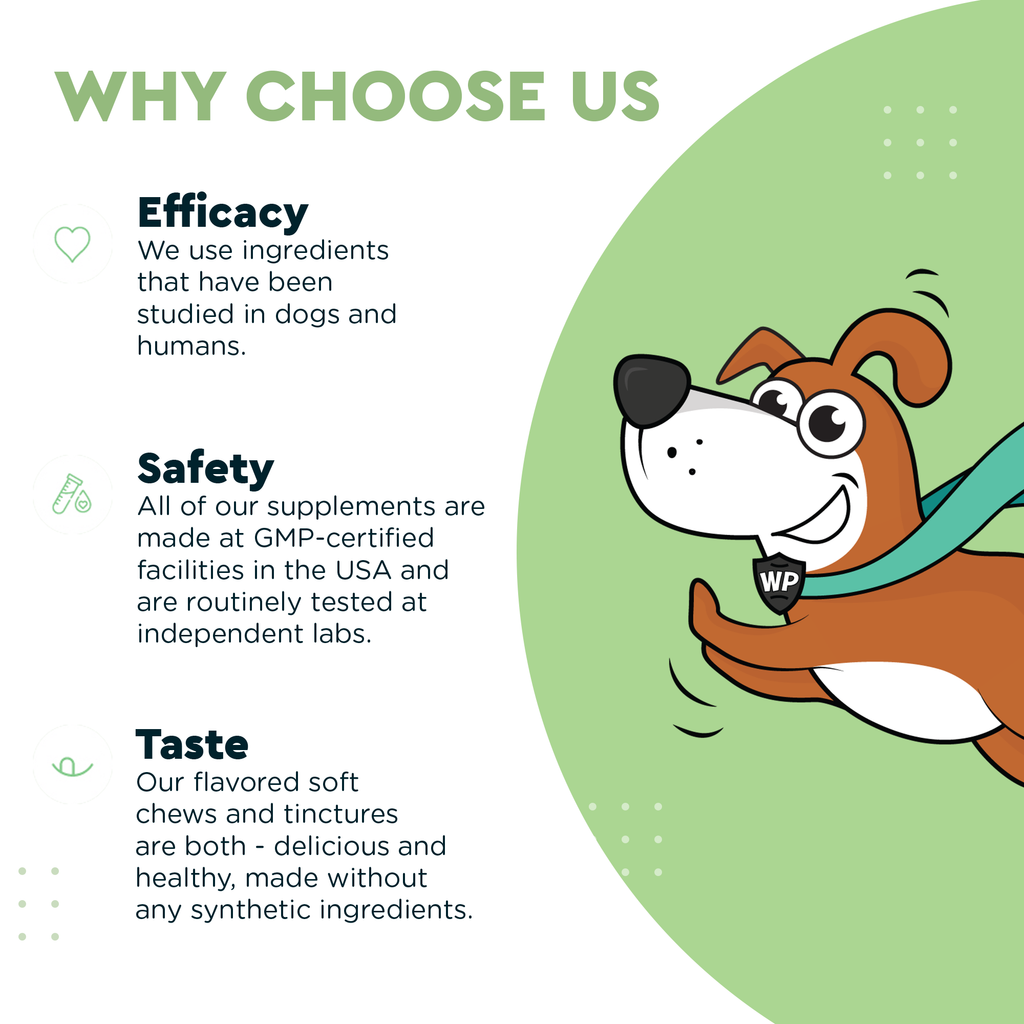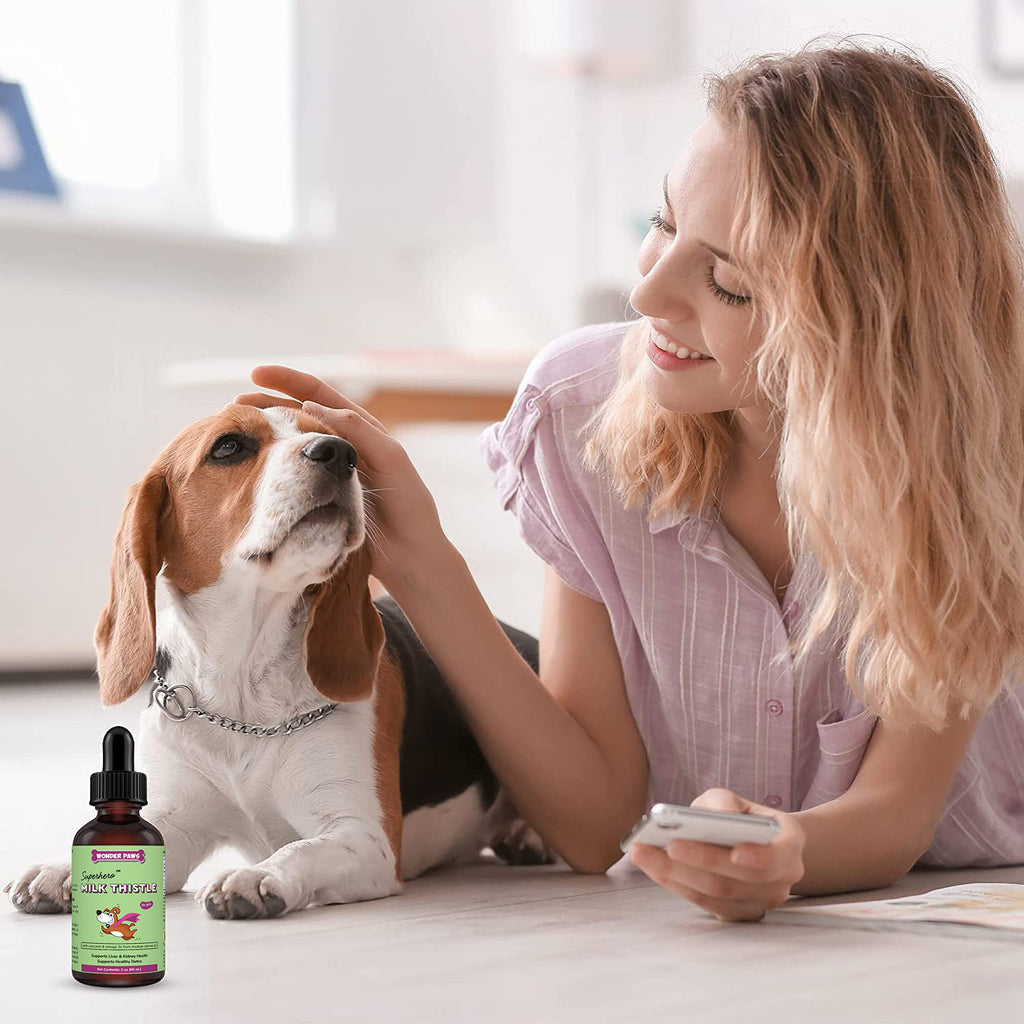 Free Shipping
Over $30

NASC
Certified

Made in the USA with
Global Ingredients

365 Day
Money-back Guarantee

Clinically Studied
Ingredients
Liver and Kidney Support with Milk Thistle!
Milk Thistle is commonly used for liver cleansing, and our liquid supplement provides a safe way to help your dog promote natural detoxification. Our unique formula combines Milk Thistle Extract with Wild Alaskan Salmon Oil and Curcumin C3 Complex for optimal benefits. Healthy liver and kidneys = happy life!
Supports Kidney and Liver Function
The liver is one of the most important organs in the body. It helps with digestion and blood clotting and removes toxins from the system. Have you noticed your dog experiencing loss of appetite, fatigue, weight loss, bloating, vomiting, loose stool, or excessive thirst? If so, your pup's liver might need a detox, and our Milk Thistle drops may be able to do the trick!
Vitamins that Nourish
With our product, you get a formula that goes beyond Milk Thistle Extract only. Wonder Paws premium Milk Thistle also contains Curcumin and Wild Alaskan Salmon Oil featuring EPA and DHA to provide renal, immune, heart, brain, and liver support. That's a lot of benefits in just a few drops!
Delicious Dog-Approved Flavor
Dogs can't get enough of the salmon taste in Wonder Paws mess-free Milk Thistle drops. Capsules and soft chews can sometimes be tricky to get your dog to take, which is why this liquid is a great alternative. All it takes is a few drops to give your pup the support they crave!
Make The Fun Last!
✔️ Promote Healthy Liver & Kidneys

✔️Assists with Detoxification

✔️ Features Turmeric for its anti-inflammatory properties

✔️ 365 Days Money-Back Satisfaction Guarantee
What's Inside
Milk Thistle - Silymarin Extract
Milk thistle extract is a great option that may be able to promote natural detoxification and support healthy liver and kidneys
Turmeric - Curcumin C3
Turmeric is a plant known as Curcuma longa that has been widely used for many years for its health benefits. Curcumin C3 is especially beneficial when it comes to immune and liver support, as well as support from toxins and bacteria.
Milk thistle is an herb that is commonly used for liver and kidney cleansing. It comes from the seeds found in milk thistle plants. The plant contains a blend of three different chemicals that form the substance Silymarin. This substance is the part of the herb that is used for its health properties and works to support normal detoxification of the liver and kidneys.
| | | |
| --- | --- | --- |
| | Up to 50 LBS | 1 Full Dropper Daily |
| | Over 50 LBS | 2 Full Droppers Daily |