Why some dogs and cats get along while others don't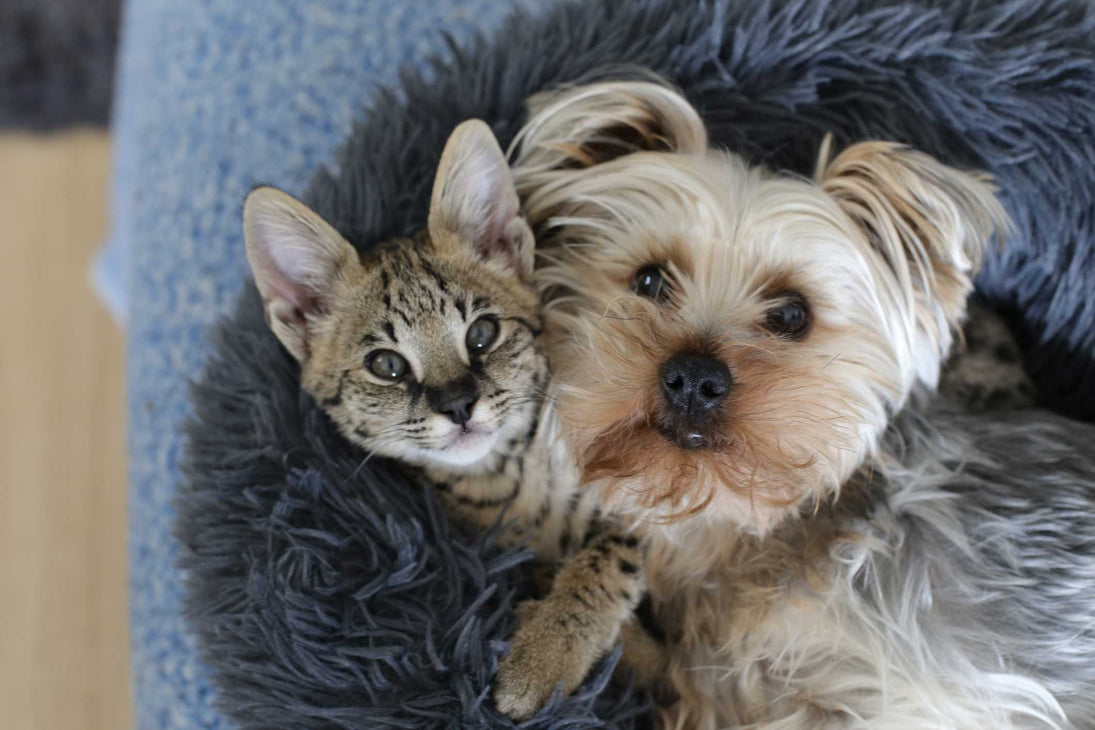 We're all familiar with the phrase "fight like cats and dogs," right? There is an inherent idea among people that dogs and cats belong in two separate categories, even acting as opposite to the other, and cannot coexist. But is that accurate? We have probably also seen instances of dogs and cats being the very best of friends. Yet, there is of course a reason that the idea of dogs and cats disliking one another exists. So, why do some dogs and cats get along while others don't?
Let's start with why dogs and cats might not prefer each other (or at least appear not to).
Many dogs—not all—have a strong prey drive instinct. Dogs will instinctually chase smaller moving objects, so their prey drive may be higher with creatures that flee. This makes sense when it comes to hunting a cat because a cat's instinct is likely to run away if they are not socialized with dogs and read their behavior as threatening, therefore driving the dog after the cat.
This is not about dogs actually hating cats or vice versa, but rather a cat can act as a trigger for a dog's natural instinct. Or a cat's reaction to the dog can cause the other's behavior. Dogs are just as likely to fight with other dogs as cats are as likely to fight with other cats. If you consider the dogs and cats of the wild, you'll realize that they are not each other's prey. Big cats like lions, tigers, and panthers focus on hunting smaller prey, just as dog species like wolves and foxes do. In the wild, cats and dogs tend to ignore the other, but their behaviors differ and translate to the instincts of domestic dogs and cats. They are by no means automatic enemies; their natural actions are what influenced this stereotype.
Even in instances where a dog might be okay with a cat's presence, with no prey drive or desire to chase them, they communicate differently. A dog wagging their tail indicates happiness and playfulness, but a cat sweeping their tail back and forth indicates irritation. A dog could misread the cat's signal and if they try to play or engage the cat it could lead to the dog being injured or warned with hissing. A cat may also show this suspicion or irritation toward dogs if they have been chased by them in the past, which causes them to distrust a dog that actually does want to be their friend.
Even though it may seem like the odds are stacked against dogs and cats living together peacefully, they are simply not natural enemies, which means the miscommunication or natural instincts can often be overcome. Plenty of dogs and cats coexist in the same household, even becoming bonded friends for life.
It is easiest for dogs and cats to tolerate or enjoy each other's company if they have been exposed to one another from young ages. They will be taught right from the start that the other species is not to be feared, but respected. If you know you want a household with both cats and dogs, definitely consider puppies and kittens for a better chance at successfully coexisting! However, if you have an older cat or dog and you are thinking about adding the other to your family, a puppy or kitten would also be the best option. As we all know, it's easier to tackle and train a behavior right from the start if given the chance.
If you have older cats or dogs that have never been socialized and who you would like to introduce to one another, training will be key. Teaching a dog commands like "sit" and "stay" will be extremely important when introducing them to a cat for the first time. Start slow in this case, possibly beginning with a barrier between the two so they can first see each other without physically meeting. Then, slowly add crates for the cat or dog in the same room, or a leash for the dog as you add freedom for them to socialize and become familiar with the other. Always monitor their interactions when they are still in the socialization phase and take a prolonged time before confidently leaving the two unsupervised. Teaching manners, respect, and boundaries during introductions is crucial so that they don't have to be taught by the other (i.e.: a nose scratching for a dog getting too close too fast).
If you do have an older dog with a strong prey drive, especially a larger breed, it would be in everyone's best interest to keep them separated from cats. Although socialization and training can help with dog-cat relationships, there are some cases where it will not be possible for the two to coexist. If this is the case, the obvious answer would be not to own both at the same time and be mindful of neighborhood pets. However, sometimes situations arise where there is no other place for the pet, so being vigilant with their separation is important to avoid injury. Keeping them in separate areas and rooms of the house would be the best option. And always keep training regardless! Teaching dogs commands and appropriate behavior with training on a regular basis translates to confidence in other areas of their lives.
In many cases, dogs and cats can live in harmony together, even becoming BFFs, as long as care and attention is given to making sure the animals understand each other's boundaries and are respectful. Taking time and patience to introduce different species is important, even if they are not actually natural enemies, they simply read one another's behavior incorrectly. Once they adjust to each other (aside from the few cases where prey drive is too strong) they will learn their new friend's signals in order for a successful relationship to prosper—and hopefully some adorable snuggles along the way!
Shay Siegel is a young adult author, freelance writer, and editor from Long Island, NY. She has a BA from Tulane University and an MFA in Writing from Sarah Lawrence College. Always a lover of animals, Shay had several cats growing up. She's now a dog mom to the snuggliest rescue pit bull, Bernie. She enjoys writing on a variety of topics and sharing her love and knowledge of animals with others!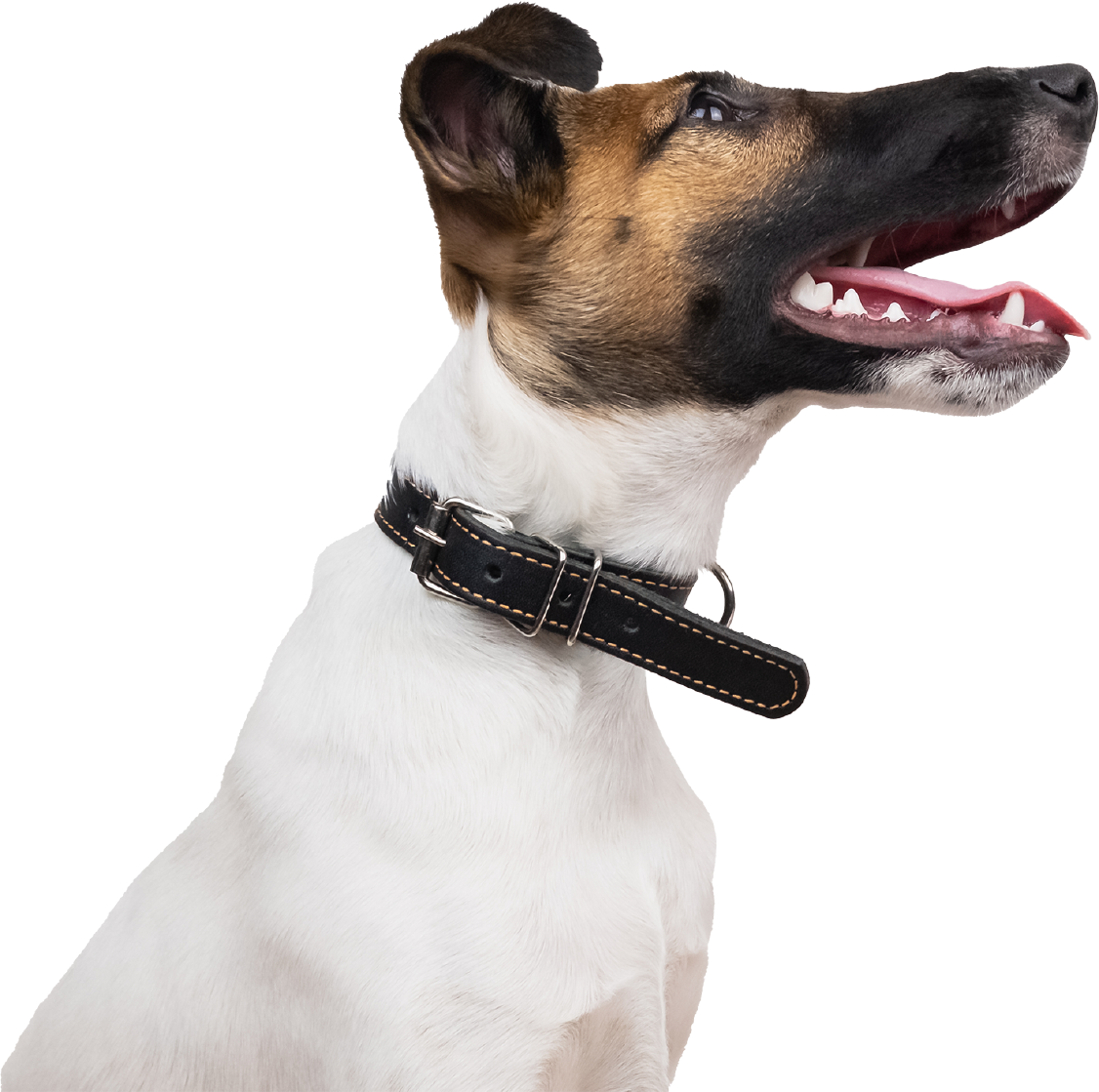 Ready to gain some healthy superpowers?
Looking to support your dogs immune system or digestive health? Need joint or calming support?
Let Waggy Show you the way