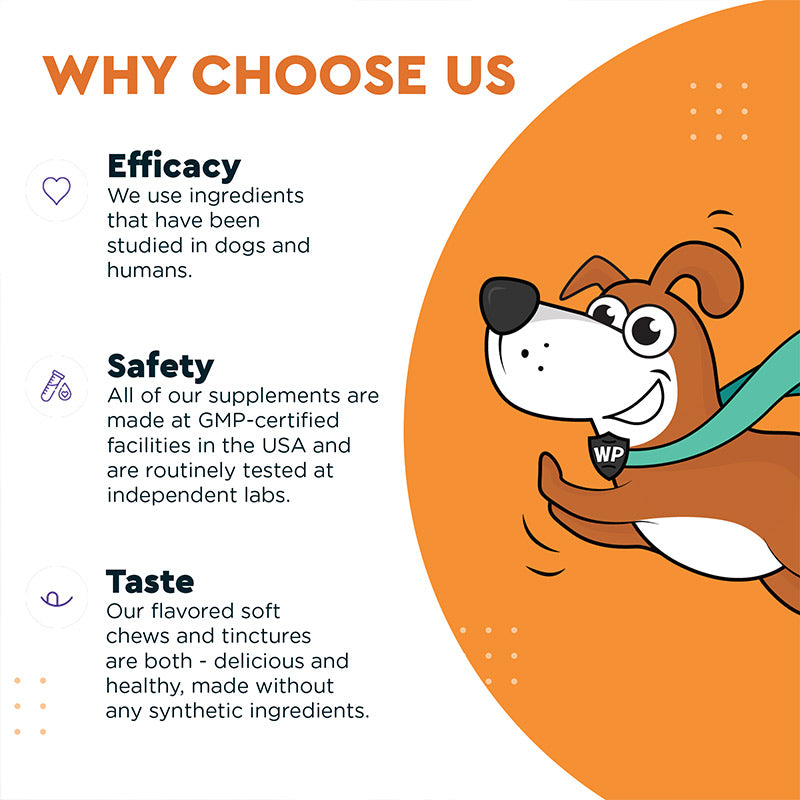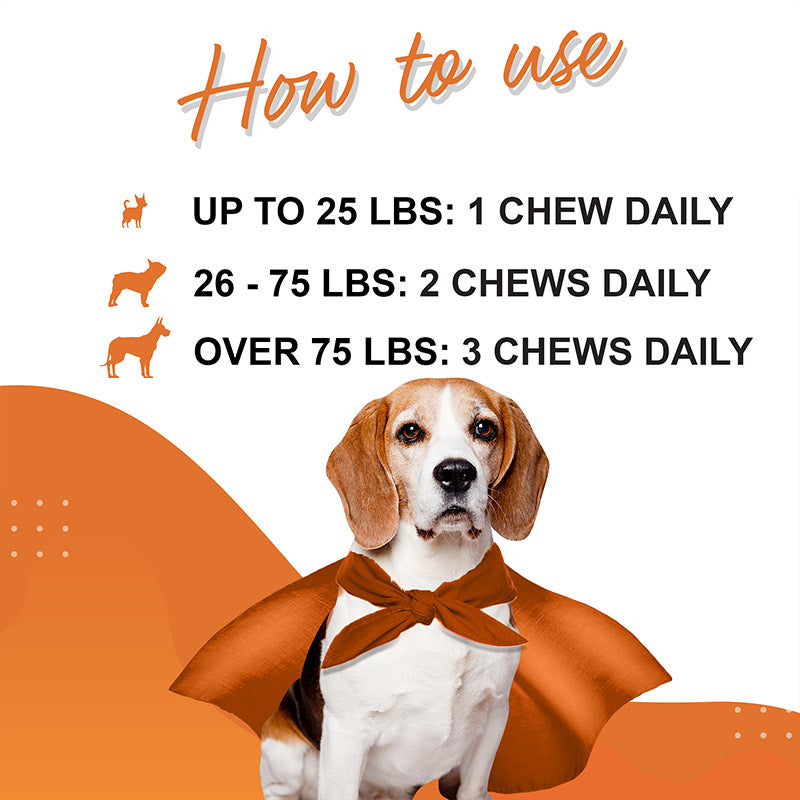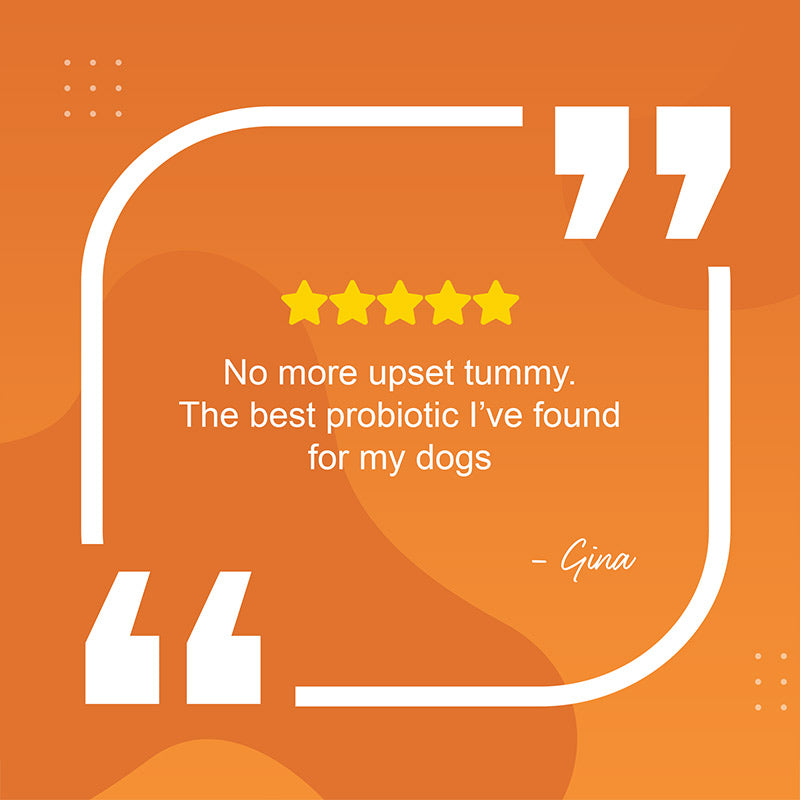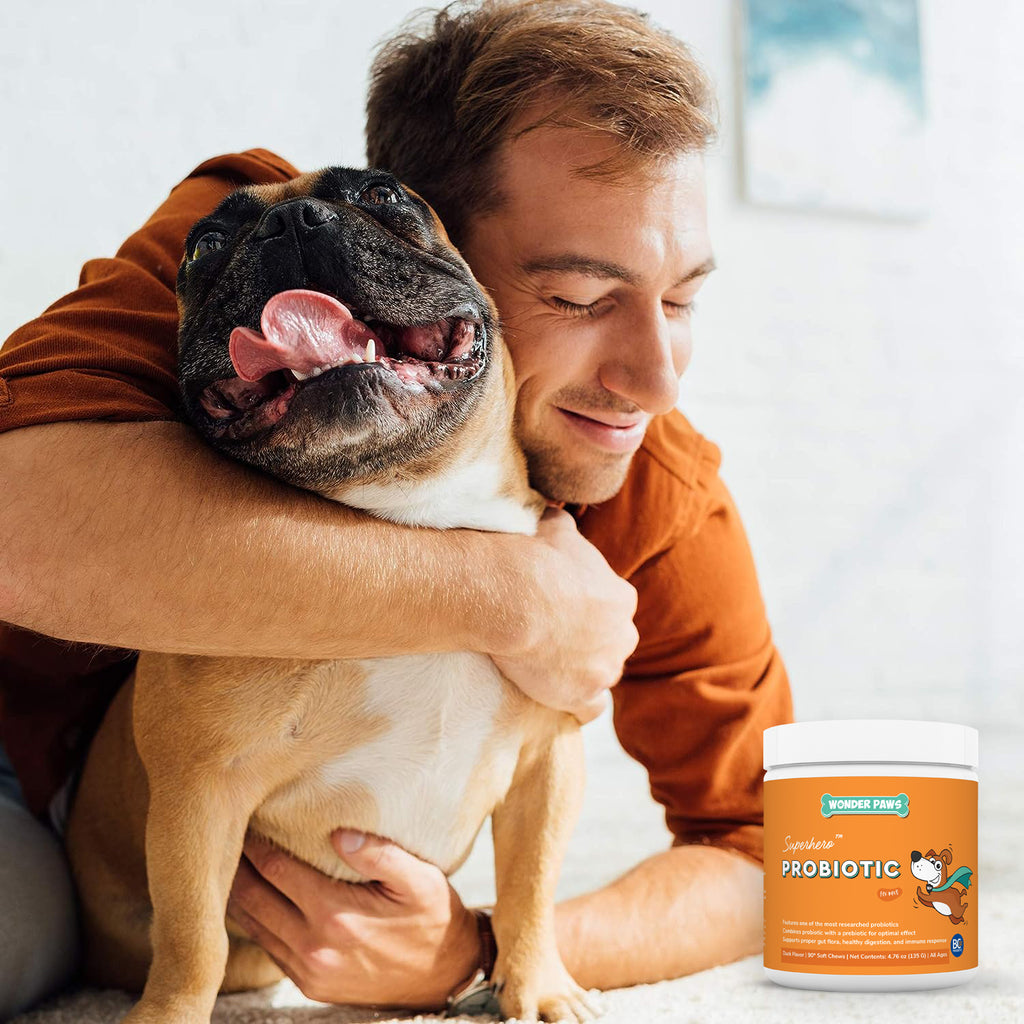 Free Shipping
Over $30

NASC
Certified

Made in the USA with
Global Ingredients

365 Day
Money-back Guarantee

Clinically Studied
Ingredients
Daily Digestive Care!
Probiotics are designed to support digestive health and proper gut flora to help keep your pet's tummys running smoothly in times of occasional stress or general mischief. Healthy digestion also supports the immune system and overall health in pets of all ages!
Supports Cut Health, Normal Digestion & Constipation
Our Probiotic Bites contain a powerful dose of Prebiotics and Probiotics to help dogs with occasional gas, bloating, occasional constipation and stomach discomfort. Keep those tummies happy with our digestive support chews!
Supports Immune System & Stomach Relief
Our unique Probiotic and Prebiotic blend helps support your pet's immune system and keeps tummies in tip-top shape by supporting normal bowel movements and digestive health.
Clinically Studied Probiotic!
Our formula uses GanedenBC30, a premium Bacillus Coagulans probiotic that can withstand stomach acid to support healthy digestion, healthy gut flora and normal immune response.
Make The Fun Last!
✔ Support your dog's digestive system, gut health, immune system and fight bad breath.
✔ Delicious Duck Flavored Chews
✔ 365 Days Money-Back Satisfaction Guarantee
✔ Say Goodbye to Tummy Troubles Today!
What's Inside
GanedenBC3O®
Probiotic
Our formula uses one of the world's most researched shelf-stable probiotics to provide powerful digestive support and maintain healthy gut flora.
FOS
Prebiotic
FOS are soluble fibers and prebiotics that support the growth of beneficial microbes in the intestinal tract.
We combine Ganaden BC30n, a highly researched shelf-stable strain of the B. Coagulans probiotic, Bacillus coagulans, with a powerful prebiotic to help support normal digestion, healthy gut flora, regularity and a healthy immune system. Our advanced soft Probiotic Chews support healthy digestion to keep your dog's tummy happy no matter your pets age!
Gain the digestive superpower with our unique shelf-stable probiotic that doesn't require any refrigeration, delivered in a tasty duck-flavored chew made with premium ingredients.
| | | |
| --- | --- | --- |
| | Up to 25 LBS | 1 Chew Daily |
| | 26 to 75 LBS | 2 Chews Daily |
| | Over 75 LBS | 3 Chews Daily |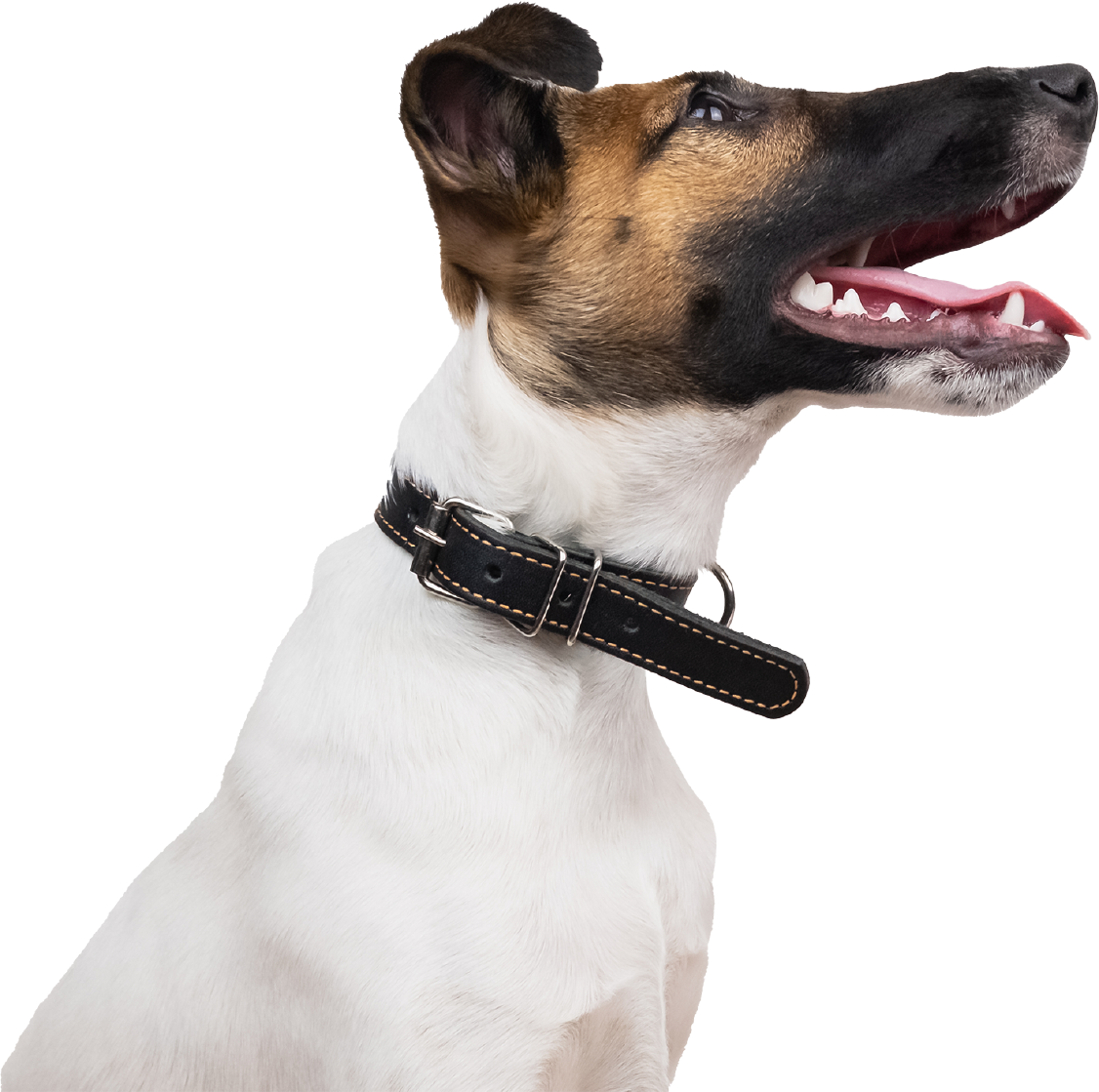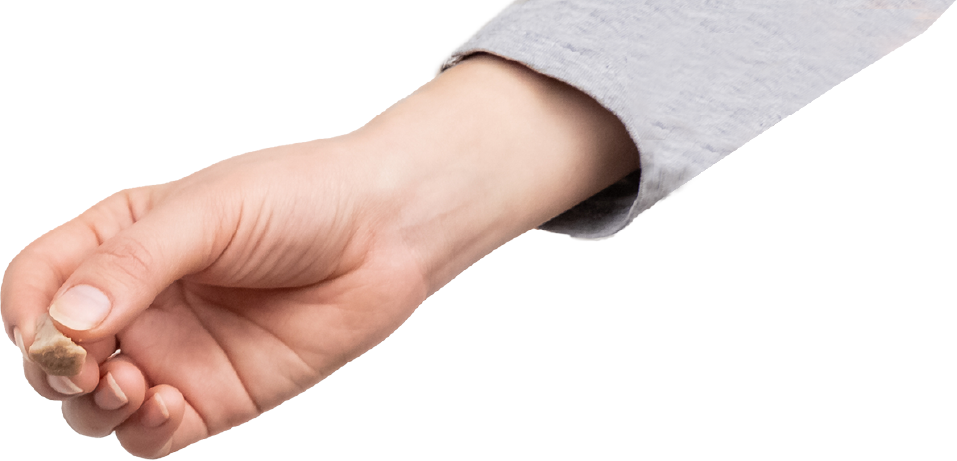 Ready for some health boosting powers?
Then give your our powerful Probiotic Digestive Chews to support healthy gut, occasional constipation and bloating, digestive support and a healthy immune system. Woah that's a lot of digestive goodness!
Add to Doggy Cart
Choose Your Healthy Superpower