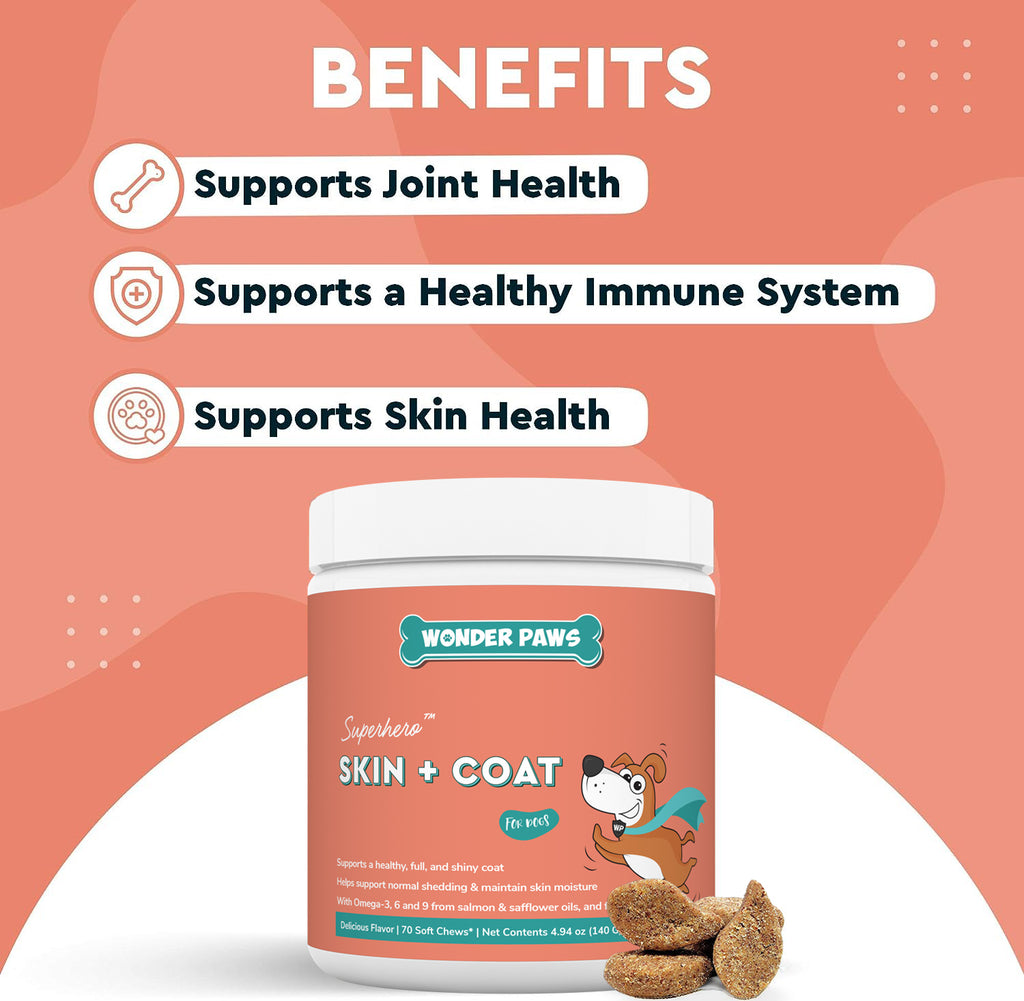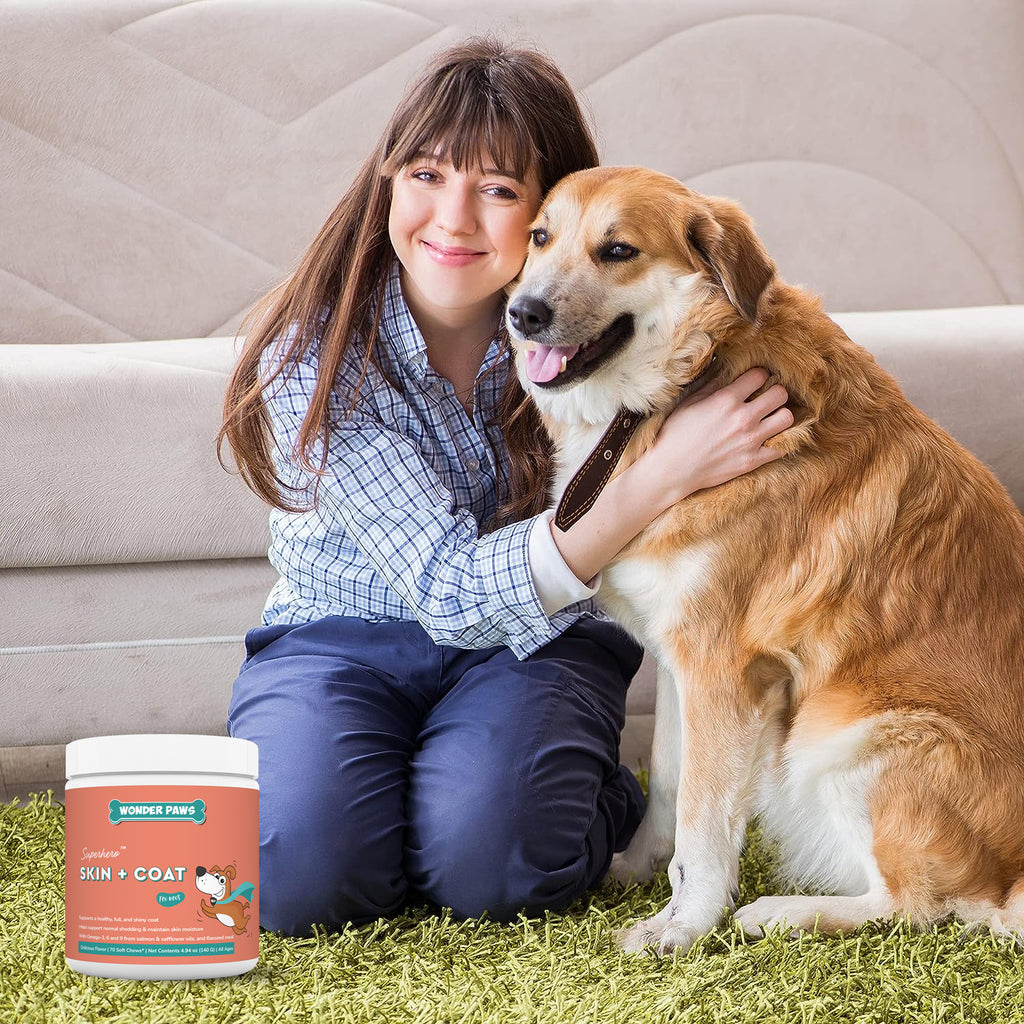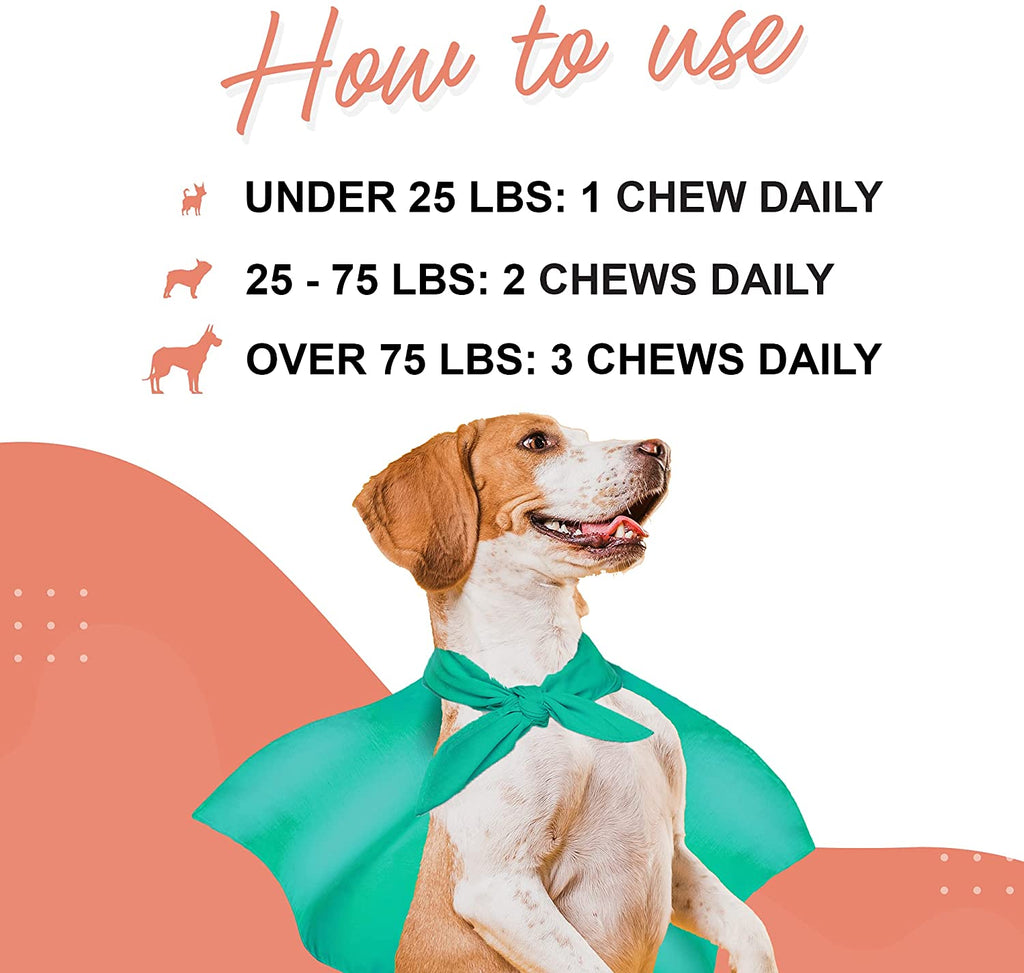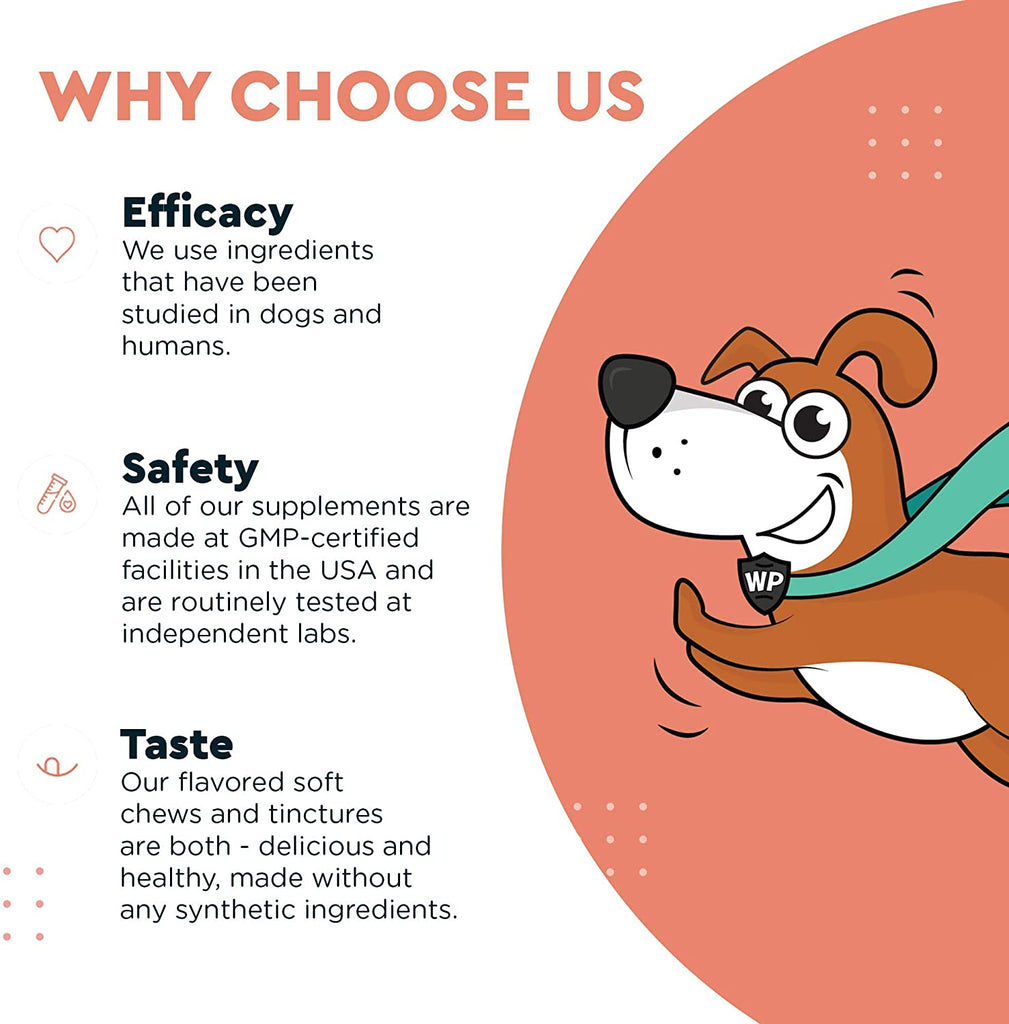 Free Shipping
Over $30

NASC
Certified

Made in the USA with
Global Ingredients

365 Day
Money-back Guarantee

Clinically Studied
Ingredients

Why Skin & Coat Chews?
Wonder Paws Skin & Coat Chews are designed to support skin moisture and luster while reducing itching, effects of allergies, shedding, and hotspots. Let your dog shine with these delicious and vitamin-packed superhero chews!
Supports Skin and Coat
Does your dog need relief for their skin? Whether they have occasional itching, hotspots, or experience shedding, our Skin & Coat chews help to maintain skin moisture. Now your dog can really shine!
Vitamins that Nourish
Our formula features vitamin E for its powerful antioxidant properties, salmon oil with EPA and DHA, and safflower and flaxseed oils, all of which are utilized to support skin and coat. Not only is salmon oil filled with health benefits, but it tastes delicious!
Supports Joints and Overall Health
These chews are packed with omega 3 and omega 6 in a formula that was also designed to support healthy joints and overall health. Omegas provide plenty of benefits when implemented into the diet, so in addition to skin and coat relief, your dog can even enjoy the bonus of joint support!
Make The Fun Last!
✔️ Improves Skin and Coat
✔️ Helps Prevent Skin and Fur Irritations
✔️ Features Omegas 3 & 6
✔️ 365 Days Money-Back Satisfaction Guarantee
✔️ Ready to invest in your pet's wellness?
What's Inside
Omega-3 & 6 Fatty Acids from Salmon
Our chews are made without gluten, dairy or soy. Just the good stuff in a delicious soft chews that your pet will love.
Vitamin E & Linoleic Acid
This formula combine vitamins and omegas to support skin and coat with an added support for joint health.
Wonder Paws skin and coat supplement is formulated to improve skin health and skiny coats. Whether your pet is a senior or young pup, our chews combine omega-3 and omega-6 to help reduce itching associated with dry skin when incorporating this supplement into your dog's daily routine. As an added bonus, this unique supplement also provides a level of joint support to keep your pup feeling good. Give your pet the healthy skin superpower to make the fun last!
| | | |
| --- | --- | --- |
| | Up to 25 LBS | 1 Chew Daily |
| | 26 to 75 LBS | 2 Chews Daily |
| | Over 75 LBS | 3 Chews Daily |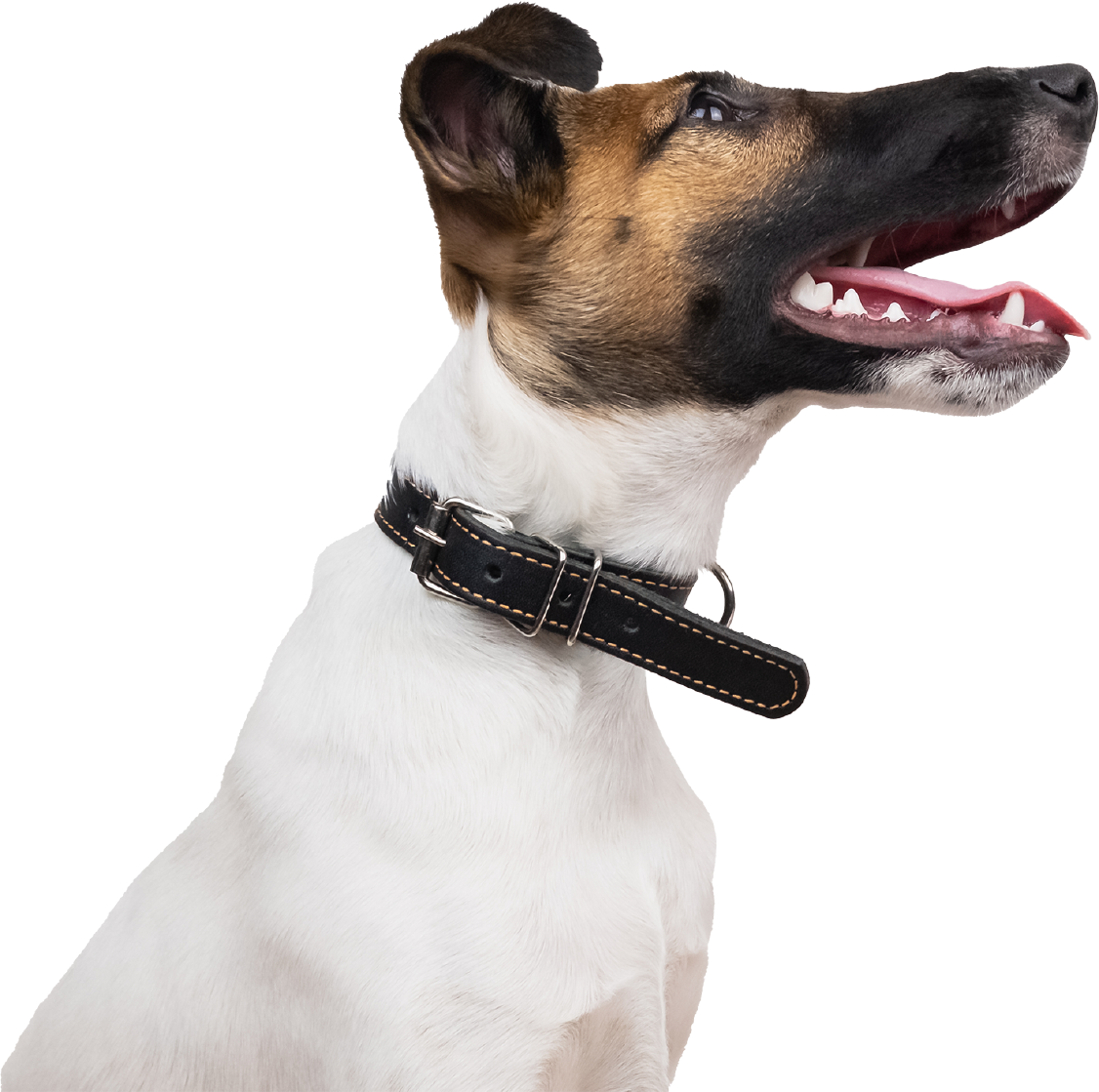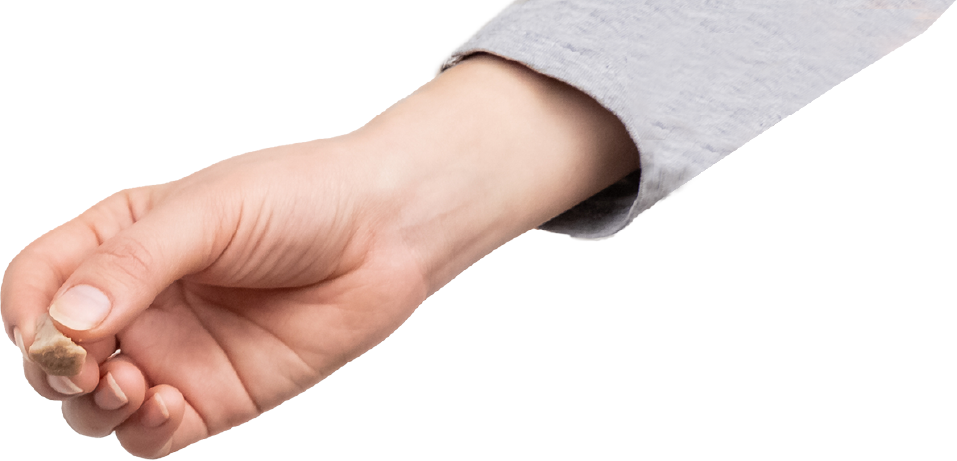 Ready for some health boosting powers?
Protect your pet's glow with Skin and Coat Chews
Add to Doggy Cart