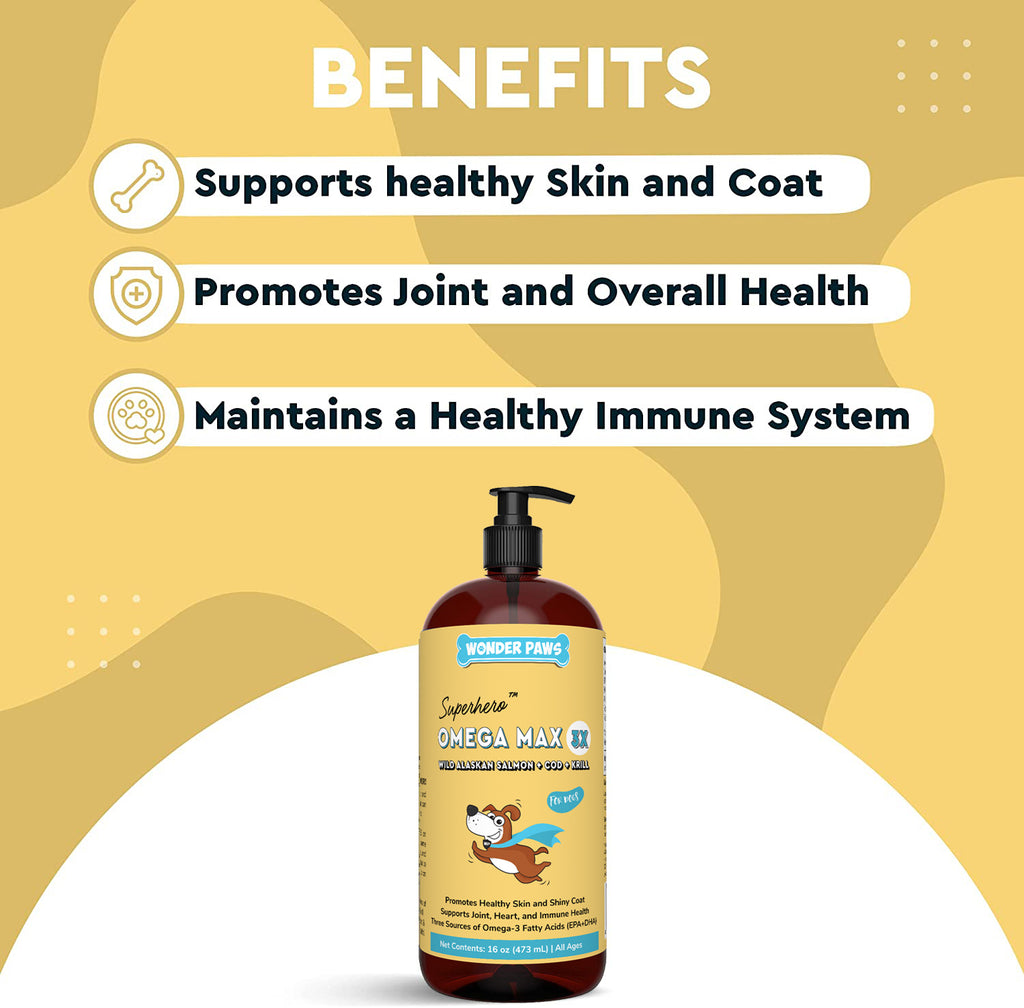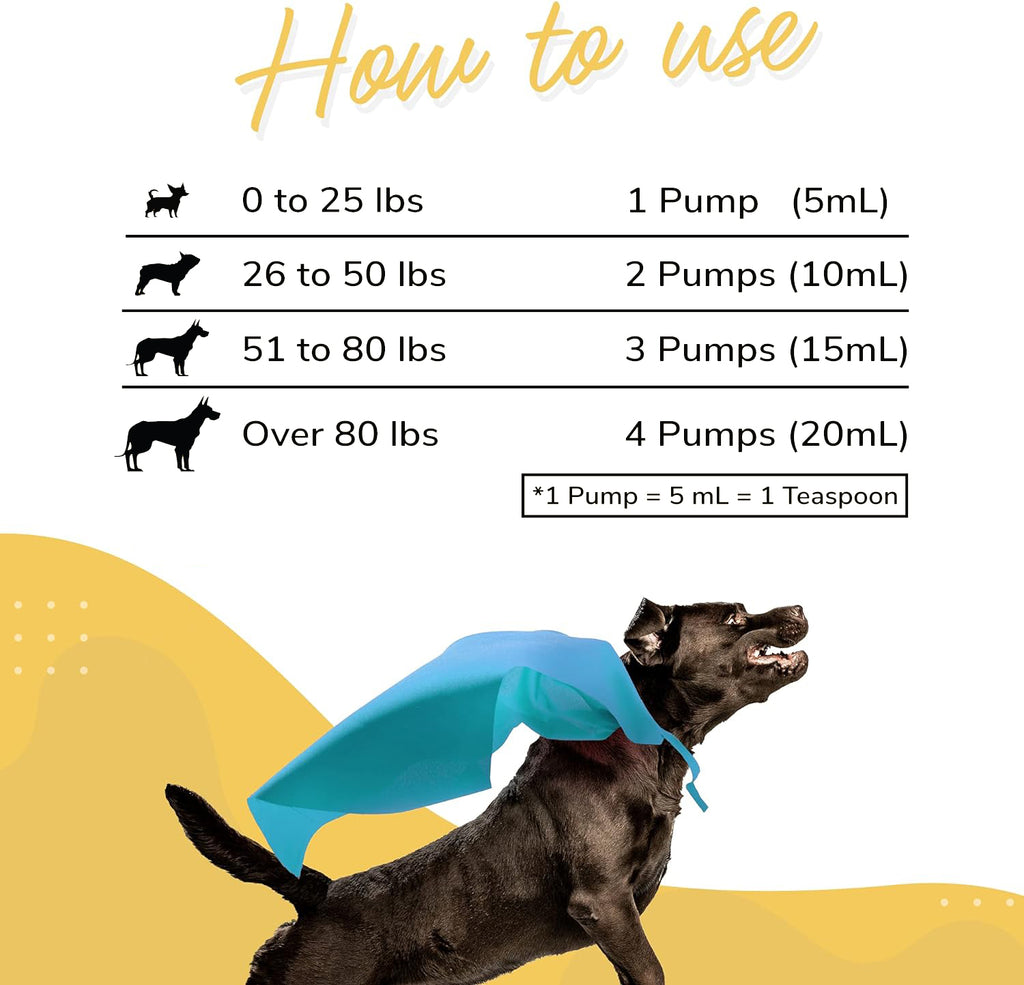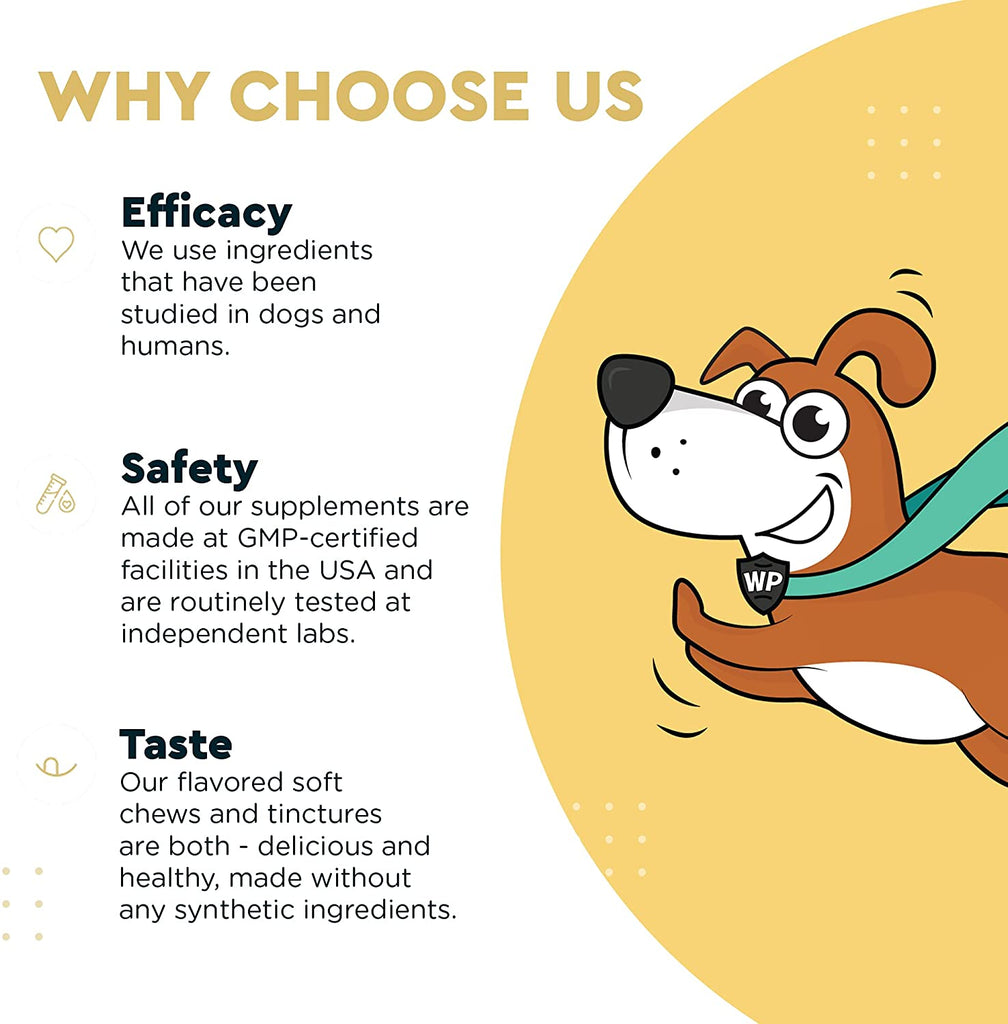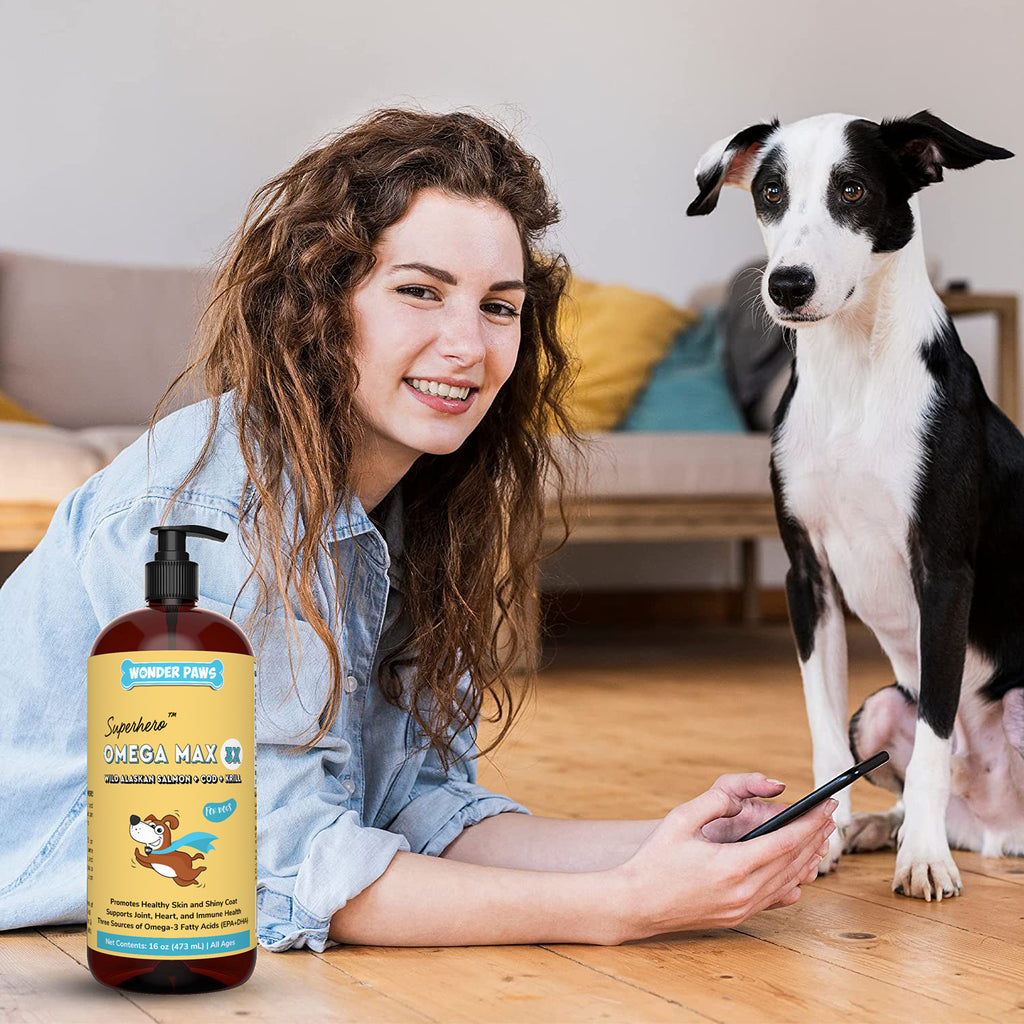 Free Shipping
Over $30

NASC
Certified

Made in the USA with
Global Ingredients

365 Day
Money-back Guarantee

Clinically Studied
Ingredients
Gain the Power of Omega 3!
Wonder Paws fish oil is full of nutrients, including the fatty acid omega 3 from three different sources—Alaskan salmon, cod, and krill oil. Your dog's skin, coat, joints, and immune system will be supported with this delicious oil liquid. Time to see your pup shine!
Supports Skin and Coat Health
Does your dog need relief for their skin? Whether they have occasional itching, hotspots, allergies, or shedding, our fish oil liquid helps to maintain skin moisture and luster. Now your dog can really shine!
Supports a Healthy Immune System and Joints
Our unique formula includes astaxanthin oil, along with three different omega 3s that are naturally sourced from salmon, cod, and krill oil. In addition to providing coat and skin health, the liquid was designed to also support healthy joints, heart, and immune function. Keep those joints happy and let the fun times roll!
Delicious and Nutritious
Dogs and cats love the fishy taste of this liquid mess-free treat! For pet parents looking for an alternative to capsules or soft chews, all it takes is a few pumps of Wonder Paws Omega Max 3x into your pet's food bowl. Your pet will be shining and smacking their lips at once!
Make The Fun Last!
✔️ Promotes Healthy Skin and Silky Coat

✔️ Supports Healthy Immune System & Mobility

✔️ Features 3 Sources of Omegas: Wild Alaskan Salmon, Cod and Krill Oil

✔️ 365 Days Money-Back Satisfaction Guarantee
What's Inside
Wild Aslaskan Salmon Oil
Salmon oil tends to have the highest Omega-3 content as opposed to other fish oils. It also is usually considered the freshest.
Krill Oil
Krill are shrimp-like crustaceans, and the oil is rich in Omega-3 like many other types of fish oil.
Cod Oil
Cod oil has a long history of medicinal use. While cod oil tends to have fewer Omega-3s, it is richer in Vitamin A and D.
Astaxanthin Oil
Astaxanthin is a highly potent antioxidant. It can be extremely beneficial to all dogs due to its antioxidant properties, which aid dogs in many areas of their health.
Wondering how omega-3s from fish oil can help your dog? Wonder Paws powerful Omega Max 3x liquid supplement for dogs features 3 different sources of Omega-3. Our formula is high in Omega-3s, EPA, and DHA fatty acids, which support joints, the heart, the immune system, skin, coat, and overall health. These Omegas are sourced from wild caught Alaskan salmon, cod, and krill oil all in one powerful formula. No need to pile up countless supplements and tinctures from numerous bottles—with our fish oil your pup can get all the amazing benefits!
| | | |
| --- | --- | --- |
| | Up to 25 LBS | 1 Pump Daily |
| | 26 to 50 LBs | 2 Pumps Daily |
| | 51 to 80 LBS | 3 Pumps Daily |
| | Over 81 LBS | 4 Pumps Daily |
* 1 Pump = 5 mL = 1 TSP (Teaspoon)
** Add the recommended amount to your
pet's favorite food :)