Fish Oil for Dogs: A Guide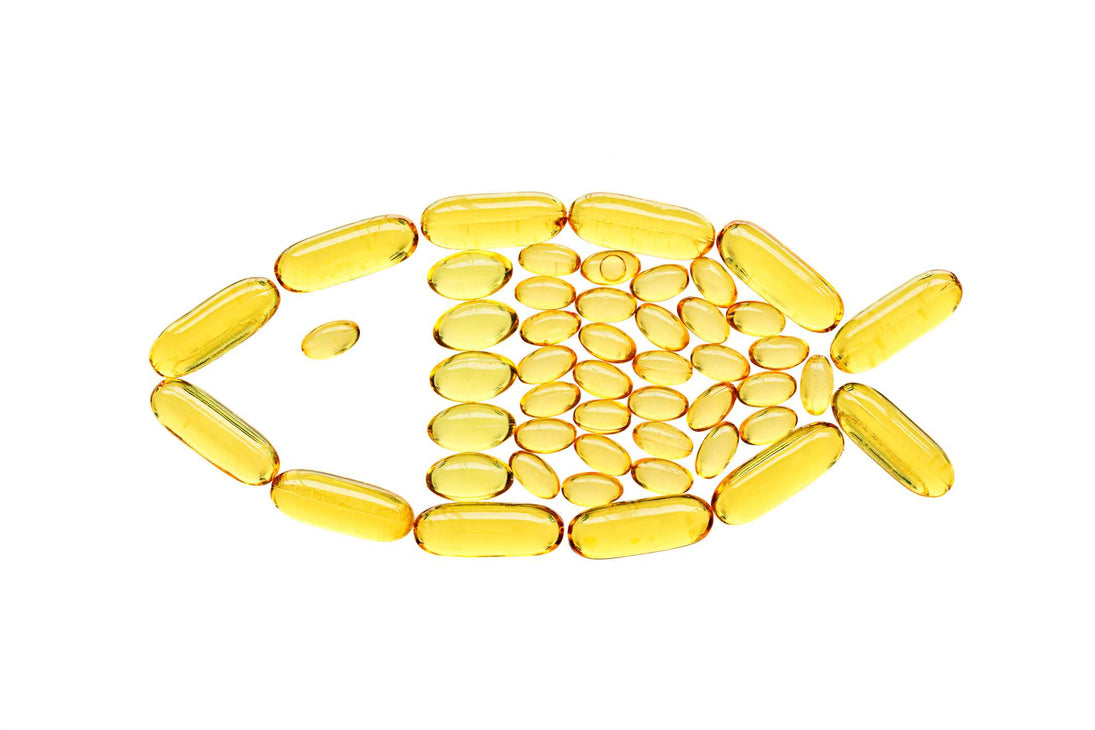 Fish oil is certainly not a new trend supplement. Humans have been taking it for quite some time now and the positive benefits have been evaluated in-depth over the years. But did you know that fish oil is also beneficial for your dog? We're going to cover some of the basics about what fish oil is and the positives of taking this supplement. Then, you can make an informed decision about whether or not fish oil is right for your dog. And remember, if you ever have any concerns and questions about your dog's health and supplement regimen, it's always a good idea to consult with a veterinarian.
Omega-3
The main reason that fish oil is so popular and consists of health benefits is because it is loaded with Omega-3 fatty acids, this is a "good" source of fat that supports the body and brain—for humans and dogs alike. Omega-3 fatty acids are not produced in our systems on their own, so therefore they have to come from a source within our diets. Omega-3 can mostly be found from these sources: fish such as cod, salmon, herring, trout, and others, plant sources like nut oil, and flaxseed.
Omega-3 is an important component of the diet, especially as it helps to balance out Omega-6, which is commonly found in processed foods. However, both are positive and necessary omegas for the body. A dog (and human) should not have an overabundance of one or the other, so these omegas are best supported equally in the diet.
Fish oil contains two types of Omega-3 fatty acids—eicosapentaenoic acid (EPA) and docosahexaenoic acid (DHA). These are long-chain polyunsaturated fatty acids, and they are both necessary for optimum development and function in every stage of life.
Fish oil can be given as part of a long-term health plan for your dog or temporarily, depending on their specific needs and the type of nutritional boost desired.
The Benefits of Omega-3:
Omega-3 fatty acids provide a wide range of benefits. One of these includes the maintenance of overall skin health. And, naturally, when the skin health is preserved, this translates to the appearance and health of coat since a healthy coat starts from within.
Omega-3 promotes cartilage development and maintenance of bone and joint function. As a dog ages they may become more prone to experience aching and stiffness where their joints are concerned. Fish oil can provide maintenance for dogs who experience occasional and mild joint discomfort, and improvement in joint flexibility and mobility are possible.
Salmon Oil
Now that we have talked about fish oil in general, the essential benefits of Omega-3 fatty acids, and the ways in which they can help upkeep your dog's overall health, let's talk about salmon oil specifically.
Salmon oil tends to have the highest Omega-3 content as opposed to other fish oils. Sometimes, other fish oils will also include a blend in their formula, so if a dog is sensitive to other types of fish then they might not be suitable for their diet in the way that salmon oil could be. Wild caught Alaskan salmon is fresh and easier on the system than oils that do not use a single source of fish.
Our Hemp Oil with Wild Salmon Oil
If you're now convinced that salmon oil would be beneficial to implement into your dog's routine, look no further than our Hemp Oil with Wild Salmon Oil supplement. We have harnessed all the powers of wild Alaskan salmon oil and implemented hemp to support calmness and further contribute to joint and skin health. So, not only can your dog gain all the powerful benefits of the Omega-3 found in salmon oil, but at the same time their occasional stress and calmness can be aided by the hemp oil.
Hemp oil has many uses for humans and dogs, the number one being that it supports calmness. If your dog experiences occasional stress, then implementing hemp into their routine, either regularly or as needed, could be extremely beneficial. We have combined hemp oil with our salmon oil because there is actually a very beneficial connection between the two. Omega-3 fatty acids are thought to increase the qualities of hemp. Hemp works by interacting with the endocannabinoid system, and omega-3 is essential for endocannabinoid construction and health. So, we thoroughly did our research and took great care and attention to create this balanced supplement with powerful benefits.
Our salmon is caught fresh from the waters of Alaska and used to create this delicious, packed oil. Dogs and dog owners love that this comes in the form of an oil rather than a supplement because it can add some extra flavor when incorporated into their meals and is easily consumed. Each drop is packed with Omega-3 fatty acids, and you can simply disperse the dropper into food, water, or directly into your furry pal's mouth. They will love the fresh taste, and you will love the benefits!
The appropriate dosage of our Hemp Oil with Wild Salmon Oil is dependent on your dog's weight. We suggest half a dropper for dogs 50 pounds or less, and a full dropper for dogs over 50 pounds. You may want to experiment to see what works best for your dog's specific needs and be sure to monitor any changes in their overall health, such as stool changes, skin or coat, energy levels, and so on. Always consult with your vet if you are unsure about your dog's health or about implementing a new supplement.
If you have any questions about our Hemp Oil with Wild Salmon Oil, we would be happy to assist you! Or if you'd like more info about fish oils, supplementation, or anything dog-related! We love hearing from our Wonder Paws community and are honored to be a part of your best friend's health journey.
Shay Siegel is a young adult author, freelance writer, and editor from Long Island, NY. She has a BA from Tulane University and an MFA in Writing from Sarah Lawrence College. Always a lover of animals, Shay had several cats growing up. She's now a dog mom to the snuggliest rescue pit bull, Bernie. She enjoys writing on a variety of topics and sharing her love and knowledge of animals with others!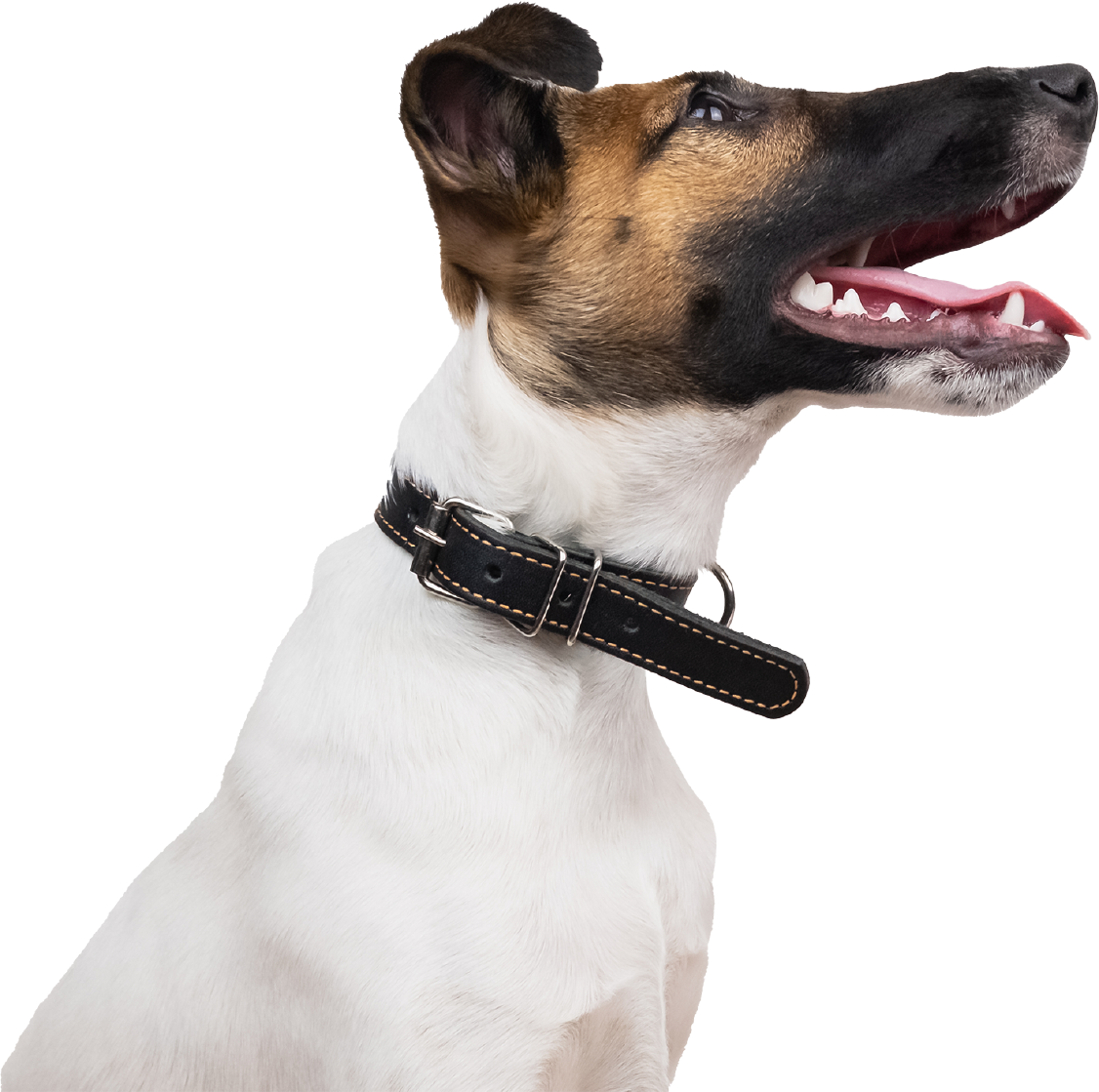 Ready to gain some healthy superpowers?
Looking to support your dogs immune system or digestive health? Need joint or calming support?
Let Waggy Show you the way